Cold Snap Technology Title
Cold Snap Technology
Cold Snap Technology
Cold Snap Technology's office at 211 Main Street in Biwabik, MN is open Monday through Friday from 9AM to 5PM for computer repair services.
Experienced techs provide professional computer services at affordable rates. We design unique, modern, attractive websites and provide web development, SEO strategy, and secure hosting. We also offer a wide range of services including cell phone repairs, screen repairs, basic computer upkeep, remote managed services, virus removal, etc.
Give us a call and see how we can help you today!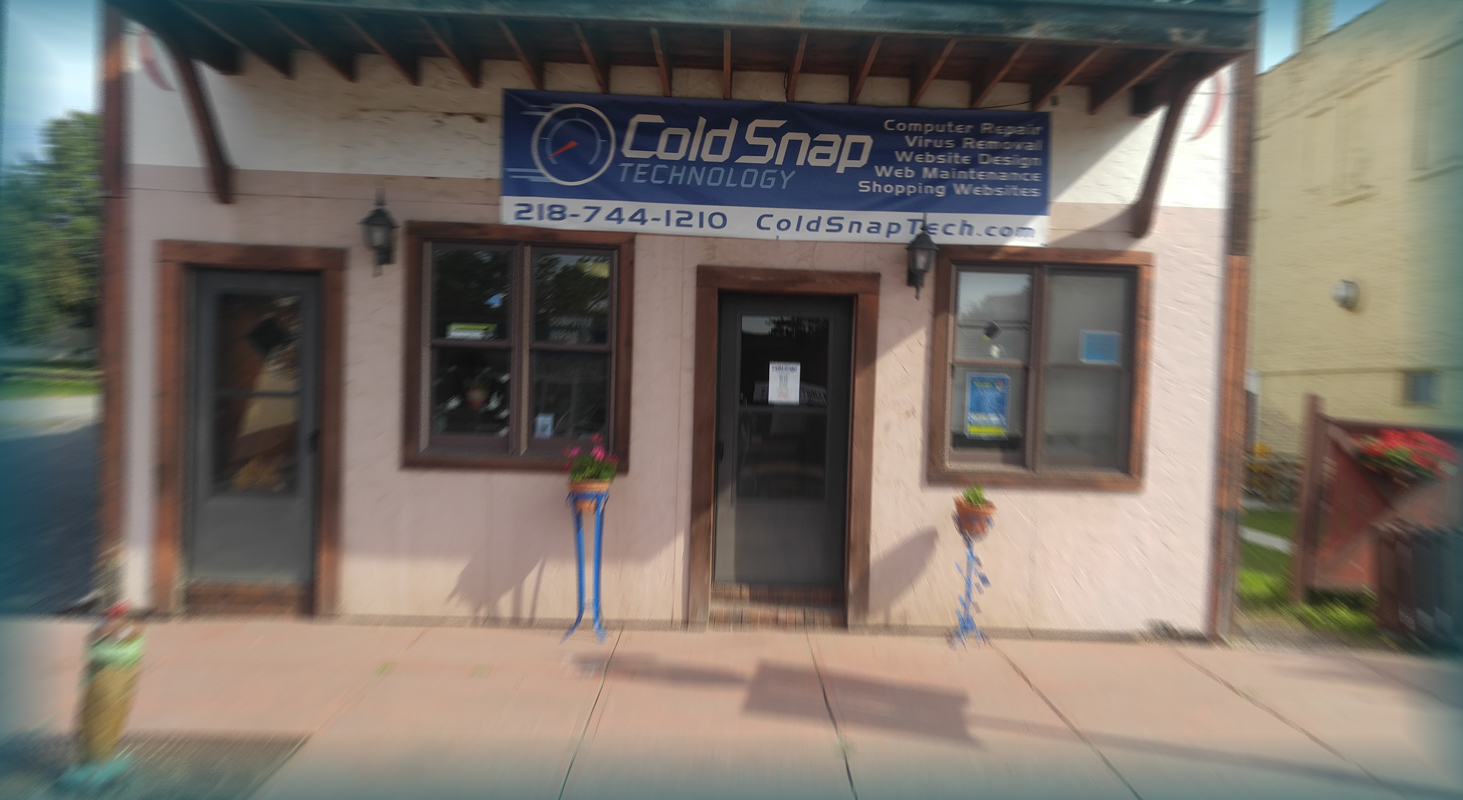 The Custom Facebook Feed
Congrats! Poly Met! This is great news for our small mining community!FINAL PERMITS ISSUED TO POLYMET ~ ALL CLEAR TO MINE
The project will employ 360 workers directly, create more than 600 indirect jobs and generate an estimated $515 million annually for St. Louis County according to an independent study by the University of Minnesota Duluth Labovitz School of Business and Economics.

Federal authorities have given final approval to the NorthMet project, moving the massive copper-nickel mine a step closer to fruition after more than a decade in the works.

The U.S. Army Corps of Engineers on Friday said it issued a permit to PolyMet Mining Corp., the company behind the project, to build the mine near Babbitt and Hoyt Lakes in northeast Minnesota. The Corps said the original proposal was altered to avoid impacting 500 acres of wetlands at the mine site.

Col. Sam Calkins, commander of the Corp's St. Paul District, announced the mine's approval in a press release Friday morning, saying it "has been a very carefully weighed decision."

"Our regulatory staff have worked extensively with the federal and state resources agencies, federally recognized Tribes, environmental organizations and the applicant," Calkins said. "We are confident that we have identified an appropriately balanced alternative and proffered a permit that will allow access to an important mineral resource, while maximizing protection to natural resources including wetlands."

PolyMet said Friday it now holds all 18 of the required federal and state permits needed to move forward with the project, adding it can begin focusing on raising the $945 million to construct the mine. But it still faces legal challenges that could cause further delays.

In regards to its finances, PolyMet also announced on Friday it entered into an agreement with Swiss commodities mammoth Glencore AG to pay off about $245 million in debt.

"While our immediate goal is to address the Glencore debt, we are proud to be the first mining company to be fully permitted to responsibly build and operate a copper-nickel-precious metals mine within the world-class Duluth Complex," said John Cherry, president and CEO. "Our employees, shareholders, Iron Rangers, labor and business partners all share in this historic achievement. They have steadfastly believed in, worked tirelessly toward and provided unwavering support for this project for so long."

In the statement, Cherry said the company has begun initial site preparation monitoring, such as monitoring well installations, asbestos abatement, infill and geotechnical drilling, as it continues planning for final engineering and construction. "Importantly, receipt of this final permit enables us to move forward with project financing which is expected to take several months," Cherry said.

PolyMet has long planned to build NorthMet near Hoyt Lakes, south of the Laurentian Divide in the St. Louis River basin, upstream from Lake Superior. The Laurentian Divide separates the St. Louis River basin from the Rainy River basin, where the Boundary Waters Canoe Area Wilderness is located. PolyMet said it expected to yield 1.2 billion pounds of copper, 170 million pounds of nickel, 6.2 million pounds of cobalt and 1.6 million ounces of precious metals over a 20-year mine life.

Republican U.S. Rep. Pete Stauber and bipartisan political supporters have long cited a study from the UMD Labovitz School of Business and Economics, which says the mining project's life should bring $515 million to St. Louis County.

Sen. David Tomassoni, DFL-Chisholm, mirrored such comments in a Friday statement, saying that the "approval is great news" for all of northern Minnesota.

"We have done our due diligence," Tomassoni said. "All the T's have been crossed and I's have been dotted. The process has been followed to the letter. It's time to mine. This project will bring hundreds of good paying jobs and millions of dollars in investment to our area and will be a major economic boost to the entire state."

Members of the Iron Range Delegation — DFL Reps. Rob Ecklund of International Falls, Julie Sandstede of Hibbing, and Dave Lislegard of Aurora — issued a joint statement on Friday saying "those involved have been extremely diligent in ensuring this project will meet or exceed all environmental standards."

"With our rich mining heritage of the past and present, we're thrilled to see these opportunities on the horizon so we can continue to have a strong way of life well into the future," the delegation said. "Business, labor, and communities have all worked hard to make this happen and we can't wait to see work get started."

Though PolyMet had garnered an abundance of regional support, its project has become a flashpoint in a statewide debate on mining's impact on the environment. The permit approval has deepened the tension as the project would become the first in the Boundary Waters watershed.

Environmentalists moved to condemn the permit on Friday.

"If allowed to stand, PolyMet's wetland destruction permit would be the largest permitted destruction of wetlands in Minnesota history," said Kathryn Hoffman, CEO of the Minnesota Center for Environmental Advocacy in a statement. "This is critical habitat for threatened species, has been designated as an area of high biodiversity significance, and sequesters millions of tons of greenhouse gases. It's critical that the counts hear challenges to permits before PolyMet can start digging. Once these wetlands are destroyed, they can never be repaired."

PolyMet, which is based in Minnesota and headquartered in Canada, is still having to navigate legal challenges posed not only by the 2-year-old lawsuits but from more recent opposition groups. For example, the Fond du Lac Band of Lake Superior Chippewa are disputing an approved safety permit from the state's Department of Natural Resources in the Minnesota Court of Appeals.

The latest Corps issued permit comes nearly two months after U.S. District Judge Joan Ericksen in Minneapolis lifted a hold on several lawsuits challenging the PolyMet project. Ericksen's decision allowed environmental groups to move forward with lawsuits aimed at blocking PolyMet from exchanging 6,900 acres of private land for 6,500 acres of U.S. Forest Service land. PolyMet needs property in the Superior National Forest to build an open mine pit south of Babbitt.

The judge made her decision following Stauber's introduction of his first piece of legislation, H.R. 527, the Superior National Forest Land Exchange Act of 2019, which intends to stop the legal blockades on the land swap. The Forest Service approved the land swap in 2017, before in-state non-profit groups, such as the Minnesota Center for Environmental Advocacy, Center for Biological Diversity, the W.J. McCabe Chapter of the Izaak Walton League of America and WaterLegacy filed lawsuits arguing that the Forest Service undervalued the land and failed to see the potential harm that mining could have on threatened species and quality of downstream water.

The new judgement hasn't sat well with Stauber, who insists environmentalists are standing in the way of hundreds of mining jobs and economic growth for his constituents in the Eighth Congressional District. He argues that PolyMet reached every environmental standard required by federal and state agencies and, in so doing, received permits from the state's DNR and also from the Minnesota Pollution Control Agency last year.

Stauber on Friday said that the Corps' decision to grant the final permit to PolyMet is "excellent news" to strengthen the economy on the Iron Range for decades.

"Families in northeastern Minnesota have been waiting 14 years, throughout the longest environmental review in our state's history, for PolyMet to begin mining the NorthMet ore body," he said in a statement. "This project will create hundreds of jobs and generate millions of dollars in revenue for improvement of our infrastructure and schools."

Story Eric Killelea ~ Mesabi Daily News ~ www.virginiamn.com

Lake Vermilion Chamber of Commerce
www.lakevermilionchamber.com ... See MoreSee Less
" Cold Snap Technology" is feeling the spring thaw! Since we are all warmed up from the cold snap. Seems like a good time to offer up a warm discount on regular PC check-up (40$ Full inspection. Critical fixes additional cost) Offer Code="THAW" at check-in. ... See MoreSee Less