Description
This is a new standard Lightning to USB cable. This will allow you to charge or transfer data with any compatible Lightning (Apple) device. A list of usual, compatible Apple devices is below. In addition, the cable is 6 feet long.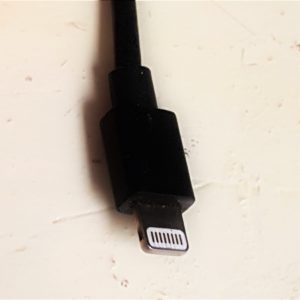 This is the Lightning end.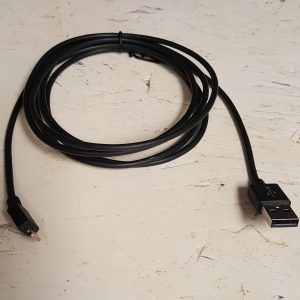 This is what a lightning cable will look like. This may or may not be the same color as the one you are ordering.
Compatible Apple Devices:
iPhones
iPhone 5, 5C, 5S
iPhone 6, 6 Plus, 6S, 6S Plus
iPhone SE
iPhone 7, 7 Plus
iPad
iPad (4th Generation)
iPad Air, Air 2
iPad Mini, Mini 2, Mini 3, Mini 4
iPad Pro 9.7 inch, 10.5 inch, 12.9 inch
iPod
iPod Nano (7th Generation)
iPod Touch (5th Generation), (6th Generation)
This list is current as of September 12th, 2017.